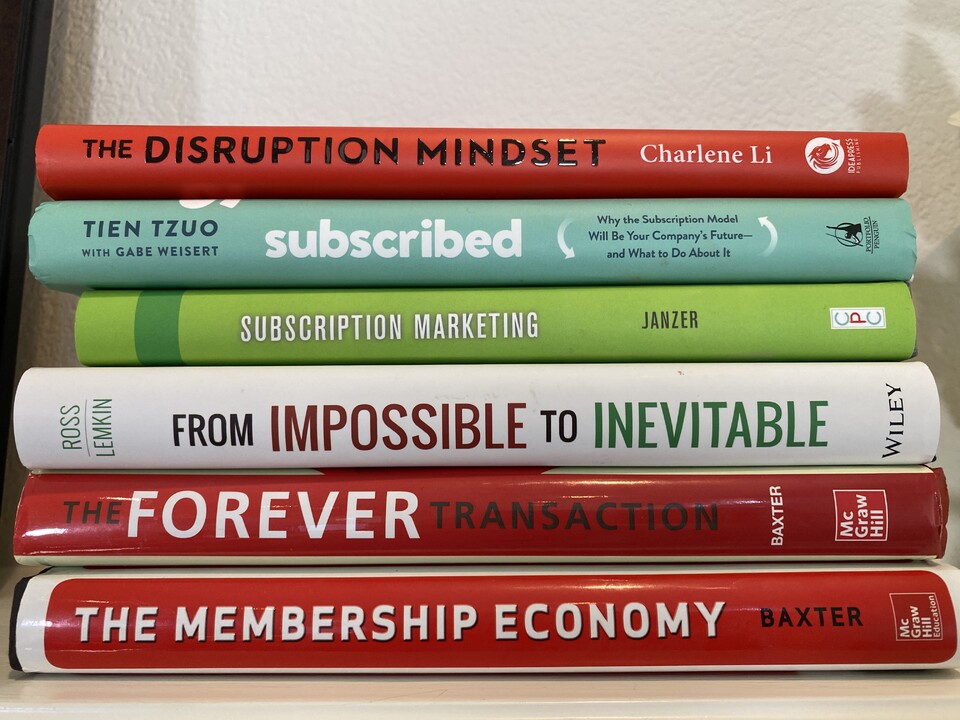 Ever since my new book, The Forever Transaction, was released in spring of this year, I have been getting asked "what else to read". I'm happy to say that there are now so many great books about building a membership-mindset, using subscription pricing, ensuring...
read more
Get the 7 Critical Growth Strategies for Subscription-Based Businesses
Trying to build a more predictable and lasting relationship with the people you serve? This is a guide to a better business model.
You'll also receive periodic news and updates from Robbie Kellman Baxter.