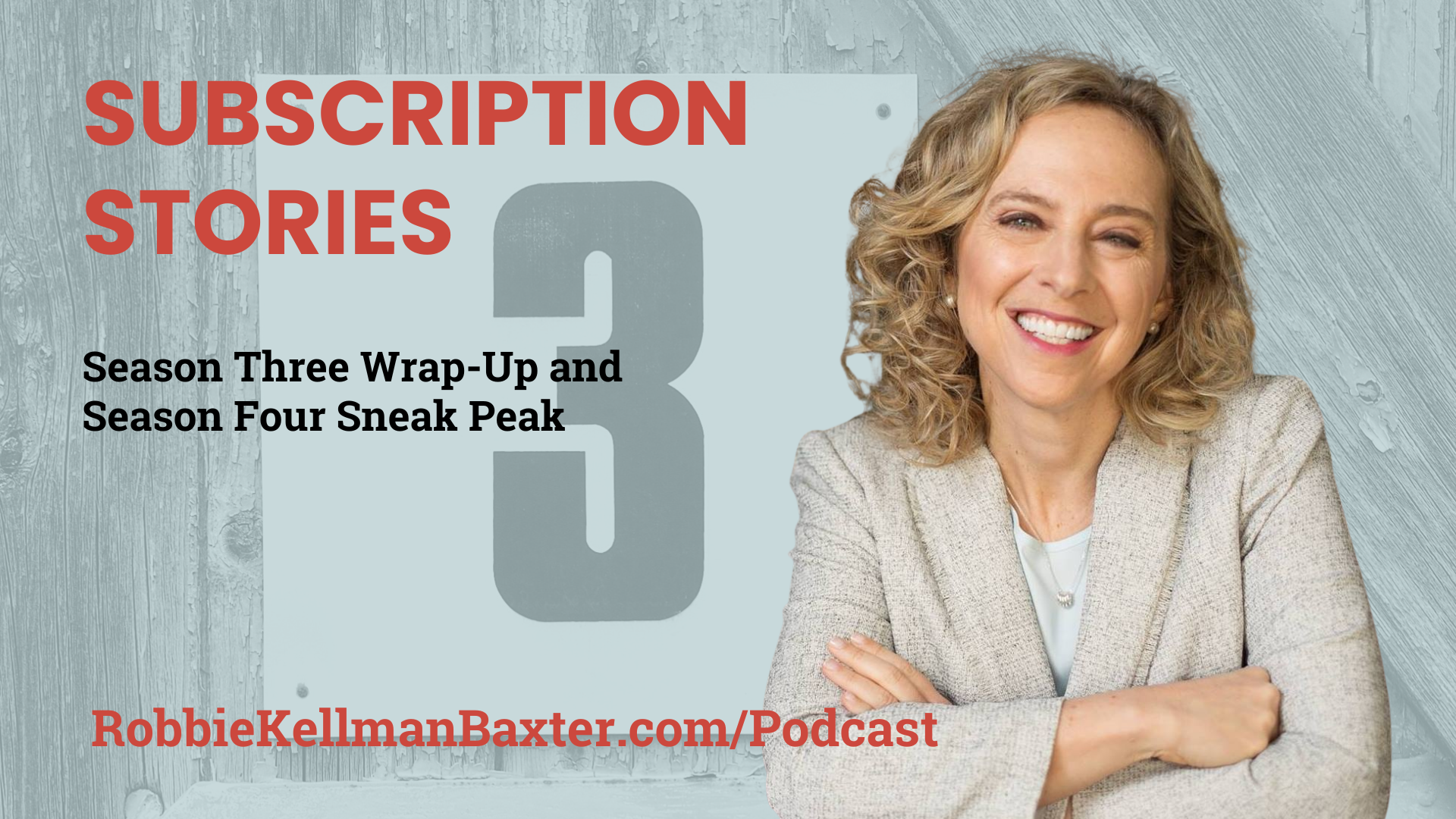 We packed a lot into this Season 3. There's truly something for everyone. We opened the season with David Lorsch, the Chief Revenue Officer of Strava, the world's largest athletic community, talking about how to upgrade freemium subscribers to premium.
Listen to Season Three Wrap-Up and Season Four Teaser:
If you're interested in how the membership economy is transforming Health & Wellbeing, you'll also enjoy my conversations with Ben Foster of Whoop, Joanna Strober of Midi Health, Bryan Welch of Mindful,org and Matthew Mengerink of Thirty Madison.
If you're building subscriptions around great content, check out my conversation with Ariel Zirulnick, who led the 4-year long Membership Puzzle Project which identified best practices in building deep, trusted relationships with readers of newspapers around the globe. You'll also learn about key metrics and cultural tactics for building a member-first team from Mayur Gupta, the CMO of Gannett, and about building a membership bundle from Outside's Tommy O'Hare (who happens to be a former Olympian). And if your startup is looking for a great story to build traction, listen to my conversation with Chief Storyteller at GoodTrust, Daniel Sieberg.
Venture investor Ira Ehrenpreis had a lot to share about the power of profit and purpose in creating iconic companies like Tesla, The RealReal and Bellwether coffee. And Rafat Ali, CEO of the Skift talked about the power of subscriptions in travel and hospitality.
For those of you who like to nerd out–Season 3 was like a PhD in subscriptions, with several experts on the cutting edge of markets and trends—Wharton Professor and author of the Customer Centricity Playbook Peter Fader, as well as Harvard Business School's Marco Bertini, with whom I have had many spirited discussions about pricing for outcomes and his new book The Ends Game, Google's Chief Measurement Strategegist Neil Hoyne, whose new book Converted is a must-read for any subscription practitioner, Patrick Campbell, founder of Profitwell, who uses data to go deep on customer retention, and my old friend and colleague Bob Baxley, a leading Silicon Valley product designer and educator who has led design teams at Apple, Pinterest and now Thoughtspot.
If you haven't listened to those episodes—I encourage you to check them out. And if you like them, please be sure to rate and review them on Apple iTunes or Apple Podcasts—that helps me, and makes it easier for others to find the podcast.
This summer, I'm hard at work to make sure that Season 4 is the best and most practical season of Subscription Stories so far.
You'll get to learn about building habits through your products with Nir Eyal, bestselling author of Indistractible and Hooked. You'll see how to use employee-centricity to grow customer engagement and retention with Salesforce global growth and innovation evangelist, Tiffani Bova.
Employee Experience is an often overlooked lever in building great business models as well as the subject of Tiffani's forthcoming book. And you'll learn some of the secrets that have made LinkedIn such a powerhouse in the Membership Economy. That's just the beginning.
To make sure you don't miss a thing, Follow Subscription Stories wherever you get your podcasts—just tap on the Follow or Subscribe button.
Thanks for your support, and thanks for listening to Subscription Stories
If you enjoyed any or all of these episodes, can I ask you a favor? Would you take 5 minutes to
go to Apple Podcasts, and write a review? These reviews help me understand what you enjoy
most, so I can do more of that. Reviews also help other people find our podcast, which is
important to our success and ability to keep doing what we're doing here at Subscription Stories.
It takes just a minute or two, and it means so much.
You can also send me an email with ideas for next season at [email protected] .
Thanks for your support. And see you in the fall!
Love the show? Subscribe, rate, review, and share!
Join the Subscription Stories Community today: